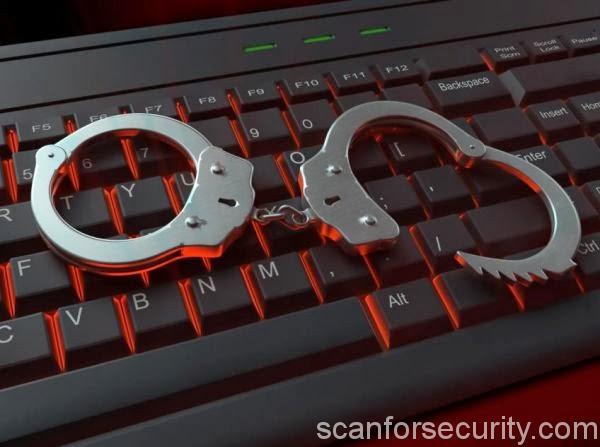 Interesting things happens with hackers for the past one year, lots of scammers and malware spreaders were caught and arrested, especially if talk about cases with banks, huge sums of cash and crypto-lockers. So here we go, "another one bites the dust", news came from Spain about Russian hacker.
Spanish Police has arrested the alleged leader of an organised Russian cybercrime gang behind the Carbanak and Cobalt malware attacks, which stole over a billion euros from banks worldwide since 2013.
In a coordinated operation with law enforcement agencies across the globe, including the FBI and Europol, Police detained the suspected leader of Carbanak hacking group in Alicante, Spain.
Carbanak hacking group started its activities almost five years ago by launching a series of malware attack campaigns such as Anunak and Carbanak to compromise banks and ATM networks, from which they swiped millions of credit card details from US-based retailers.
According to the Europol, the group later developed a sophisticated heist-ready banking malware known as Cobalt, based on the Cobalt Strike penetration testing software, which was in use until 2016.
"The magnitude of the losses is significant: the Cobalt malware alone allowed criminals to steal up to EUR 10 million per heist," Europol said. In order to compromise bank networks, the group sent malicious spear-phishing emails to hundreds of employees at different banks, which if opened, infected computers with Carbanak malware, allowing hackers to transfer money from the banks to fake accounts or ATMs monitored by criminals.
According to the authorities, the criminal profits were also laundered via cryptocurrencies, through prepaid cards linked to the cryptocurrency wallets, which were used to buy goods such as luxury cars and houses.
In early 2017, the gang of financially-motivated cybercriminals was found abusing various Google services to issue command and control (C&C) communications for monitoring and controlling the machines of its victims.
In separate news, Ukraine Police announced today the arrest of another member of Cobalt group in Kiev, for developing malware and selling personal data from citizens worldwide.
russian-hacker
The suspect was working with Cobalt group since 2016 and also involved in cyber-espionage activities. He allegedly sold a variety of malicious software in underground markets that allows anyone to access and control victims' computers remotely.
"This global operation is a significant success for international police cooperation against a top-level cybercriminal organisation. The arrest of the key figure in this crime group illustrates that cybercriminals can no longer hide behind perceived international anonymity," said Steven Wilson, Head of Europol's European Cybercrime Centre (EC3).
"This is another example where the close cooperation between law enforcement agencies on a worldwide scale and trusted private sector partners is having a major impact on top-level cyber criminality."