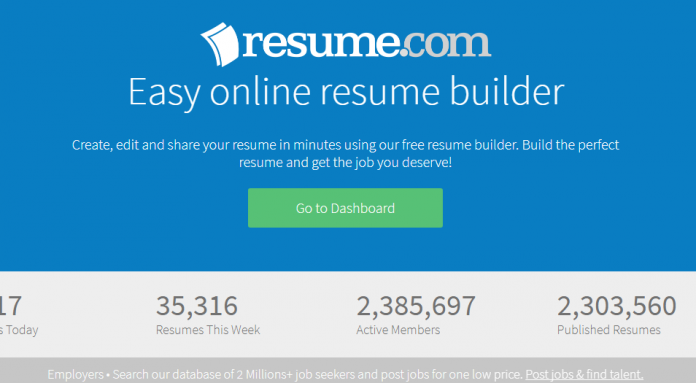 Introduction
Many of you from time to time were looking for professional online resume creating services. They have ready, stylish and modren templates, easy to fill fields and other useful functions for CV creation.
Today we going to describe one simple logical error in resume.com service (that's not hacking, really, just usage of available for all functions). First of all need to register on that website with your email and password, on next step the service will log you in automatically so no need in waiting for confirmation email.
Exploitation
Than you can choose any template you wish and start creation of your fresh new CV. The difference between premium access and free – you can print your CV in docx or pdf format. Otherwise during free account usage you may only print it in a text (txt format) file.
On this step our CV should be ready and before save or print it, you can "preview" it: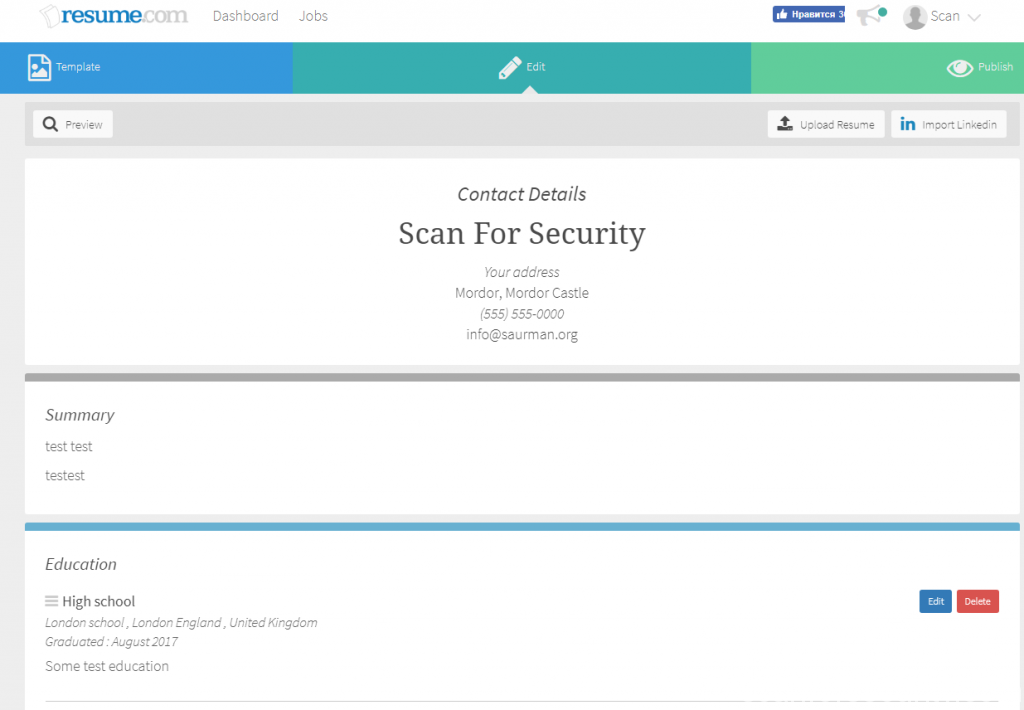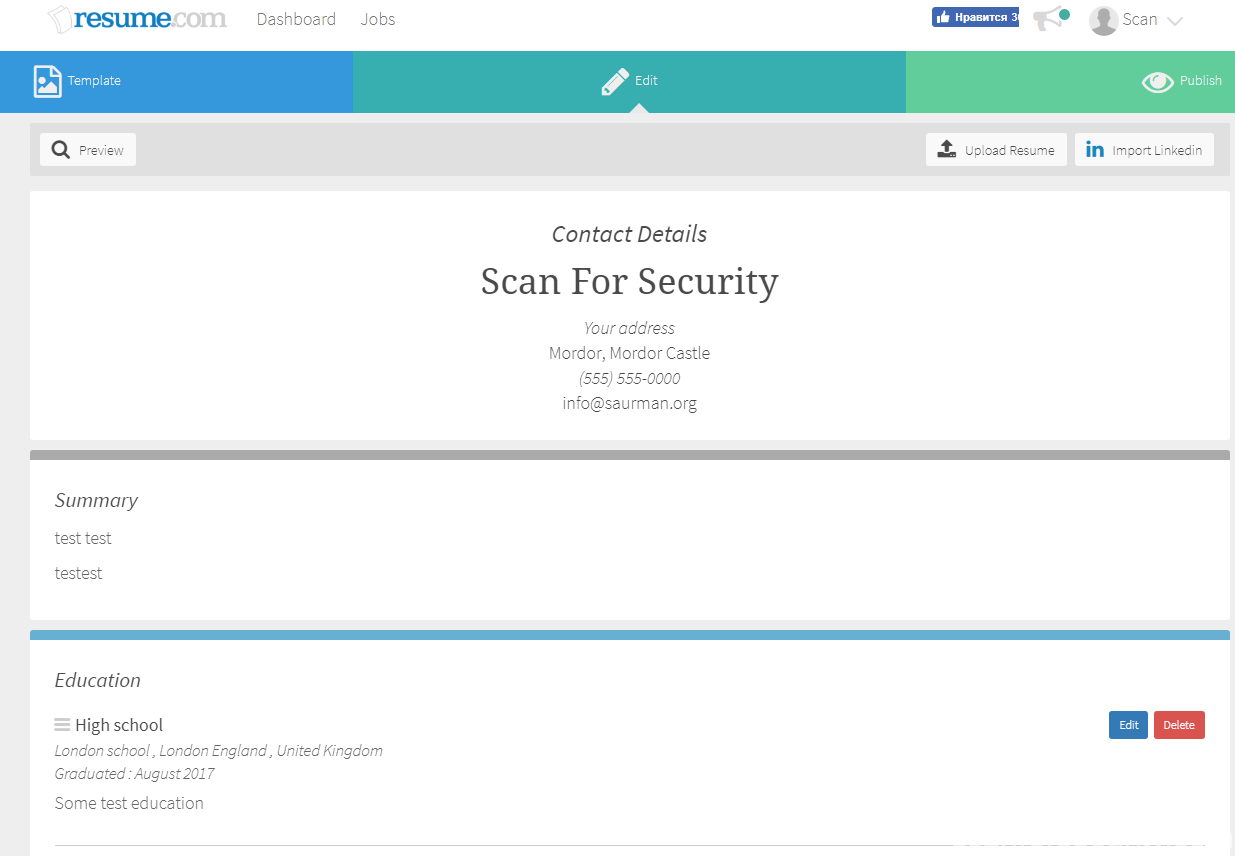 The preview button  you can find in upper left corner, click it and so we move to the next step.
Now we need to open our browser developer tools on popped up preview page and find following html element:
<ul id="resume_holder">
We should start editing "<ul>" tag child "<li>" and all data till the end of the "</li>".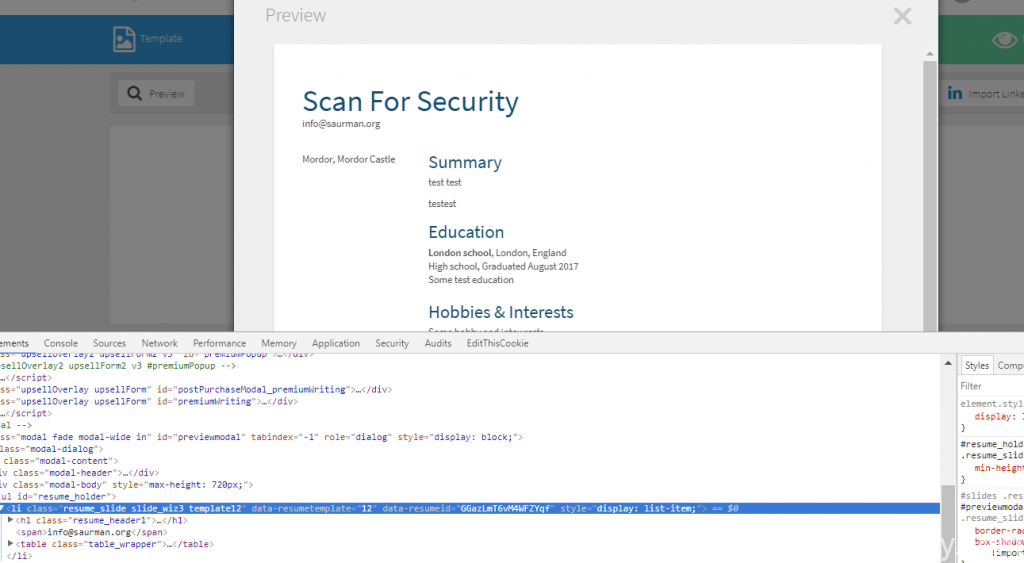 Need to copy all this code (in Chrome just make right click and "Edit as HTML"), than delete all the code from the page from "<body>" to "</body>". Create new "<body></body>" and insert inside it our previously copied code: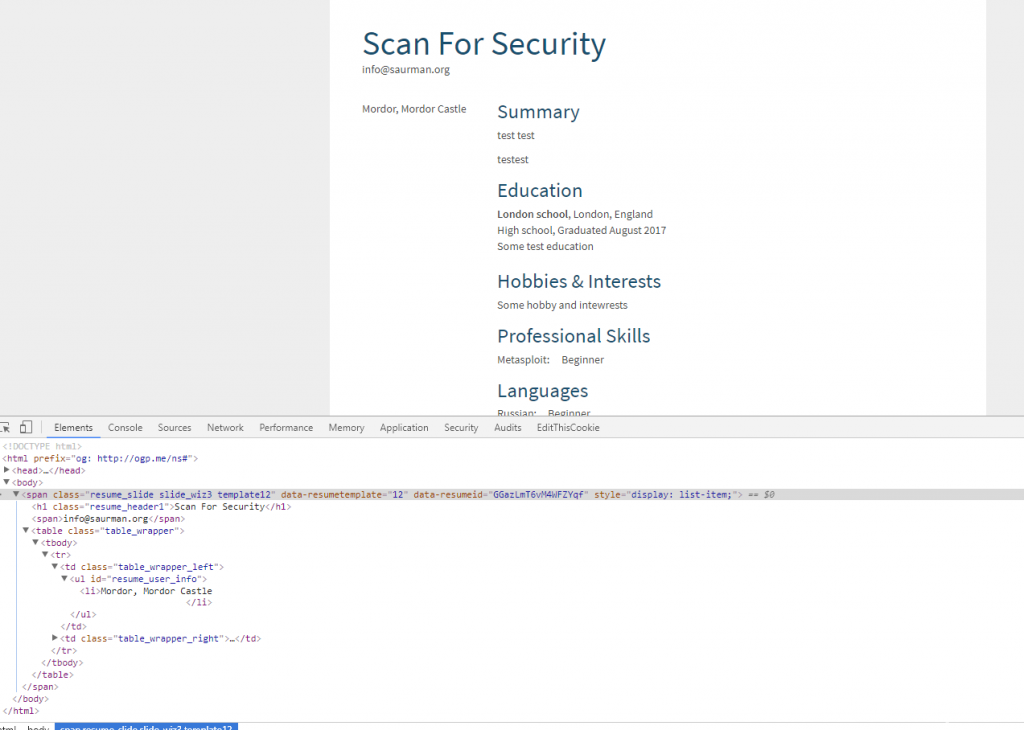 Finally when all processed above were executed properly we can start printing our CV in PDF format through native Windows printing function, just click "CTRL+P" or right click on the page and "Print…", save through virtual printer into PDF format: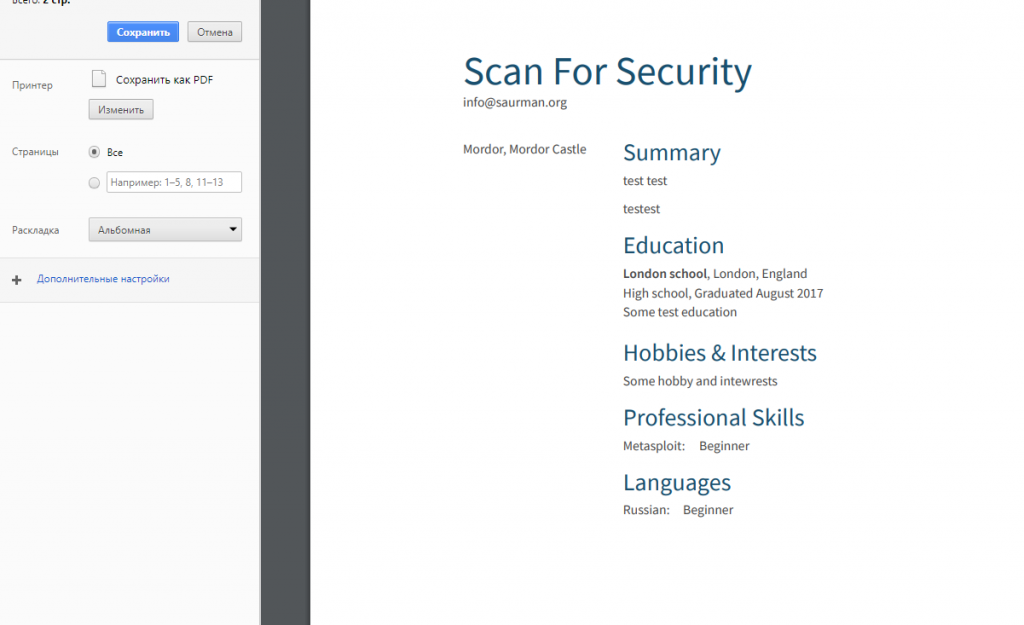 As a result we have nearly premium access for zero cash spent and our CV in PDF format.